Generate PRN for your SSS Online Payment
You must be wondering if it's possible to pay the SSS contribution and SSS Loan Online. And yes, this is now possible. For you to be able to pay your SSS due, you need to have a PRN number. PRN or Payment Reference Number can be generated on your account. Follow through to know more.
If you wanted to generate PRN for your Loan, skip to the next part of this tutorial.
For Monthly Contribution PRN:
Step 1) You must have access to your SSS account. Login to your account thru: https://member.sss.gov.ph/members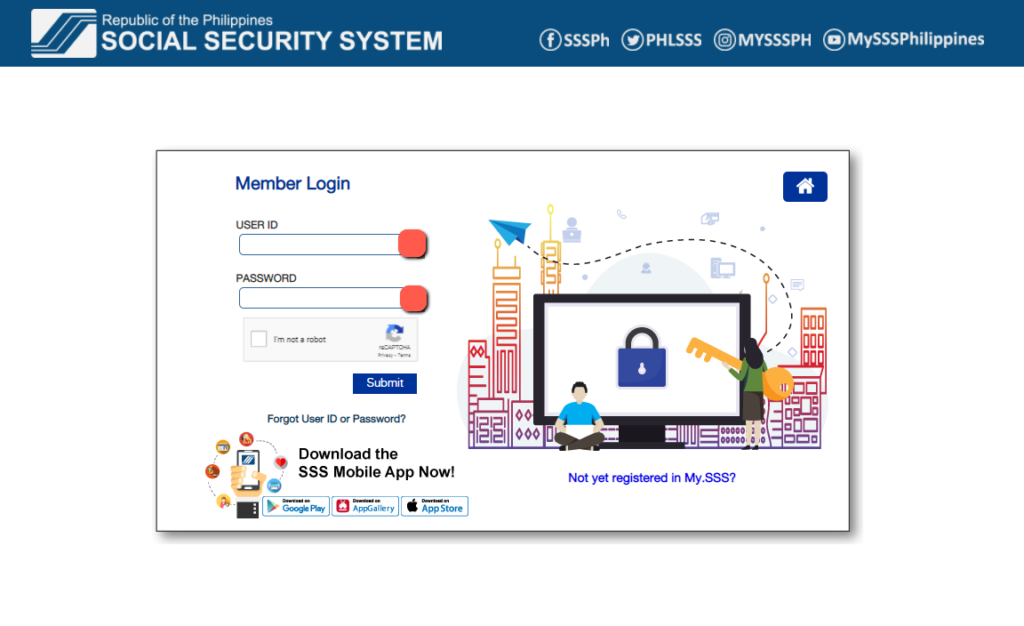 Step 2) On your dashboard, hover your mouse to Payment Reference Number (PRN) – Contributions and select Generate PRN. Once the page reloads, click on the Generate PRN button.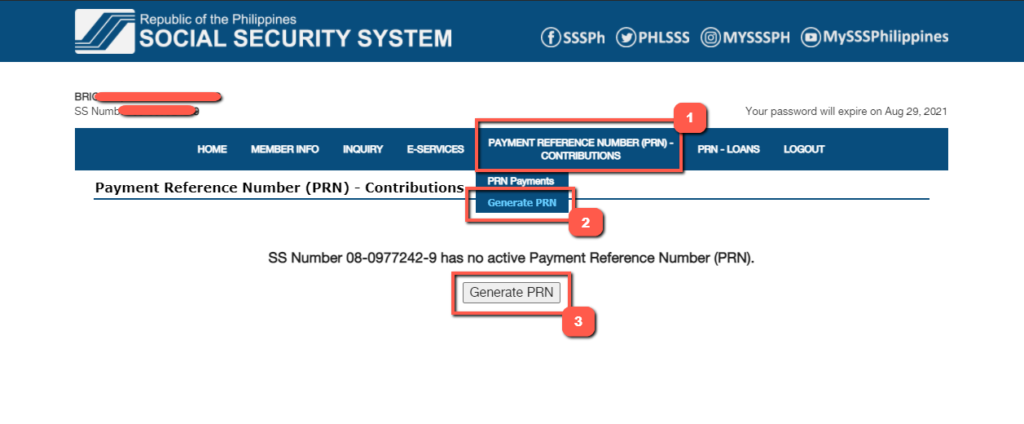 Step 3) A form will show for you to fill out. Select your Membership type. Applicable Period can be dated 2 months back, earlier than 2 months are no longer accepted. So if it's currently June, you can still pay your April and May contributions (in case you missed your payments on these months). The Contribution field is a dropdown, so you just need to select from the list – from this, the Total Amount is calculated. Click on the Submit Request button to proceed.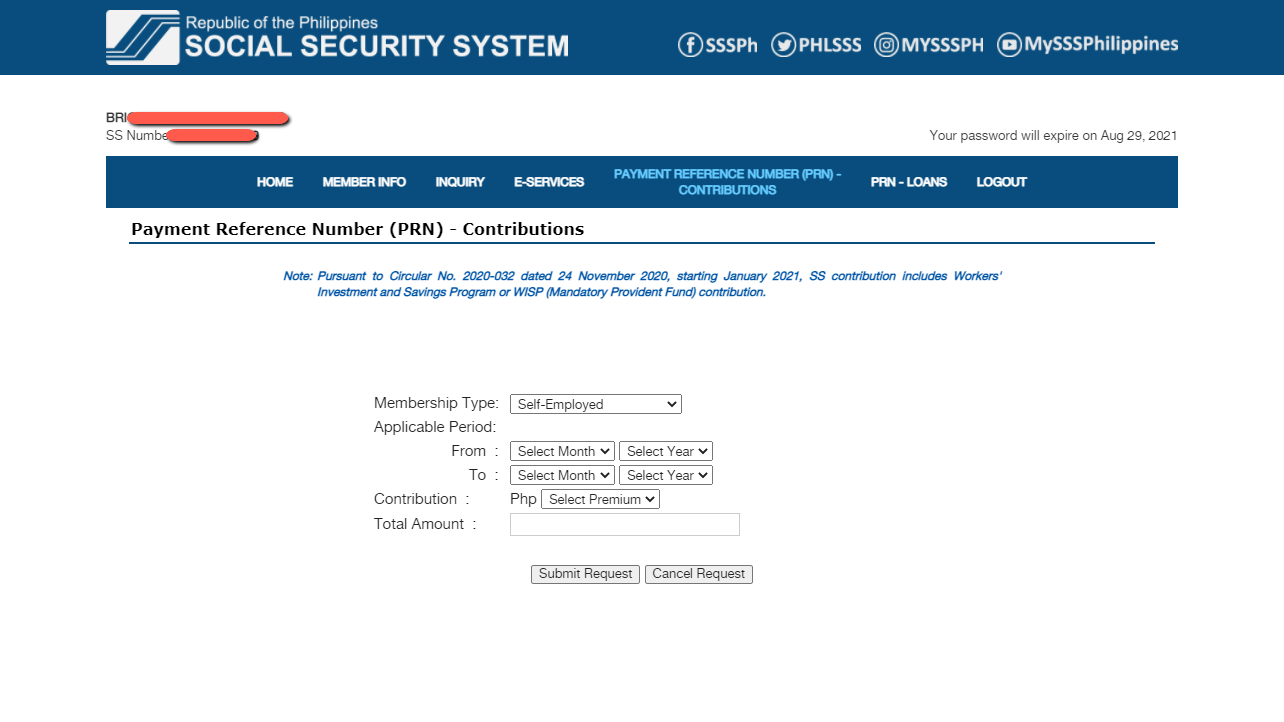 Step 4) Once the page refreshes, your generated PRN will show on the same page. It would look like the below:
Step 5) Once payment is successful, this PRN will be removed from this page. Payments will reflect real-time, to check this simply go to Payment Reference Number (PRN) – Contributions and select PRN Payments. Choose the Actual Premium Payments (PRN) tab and the payment should reflect on the table shown (your PRN number should show on the Payment Ref No (PRN) Column.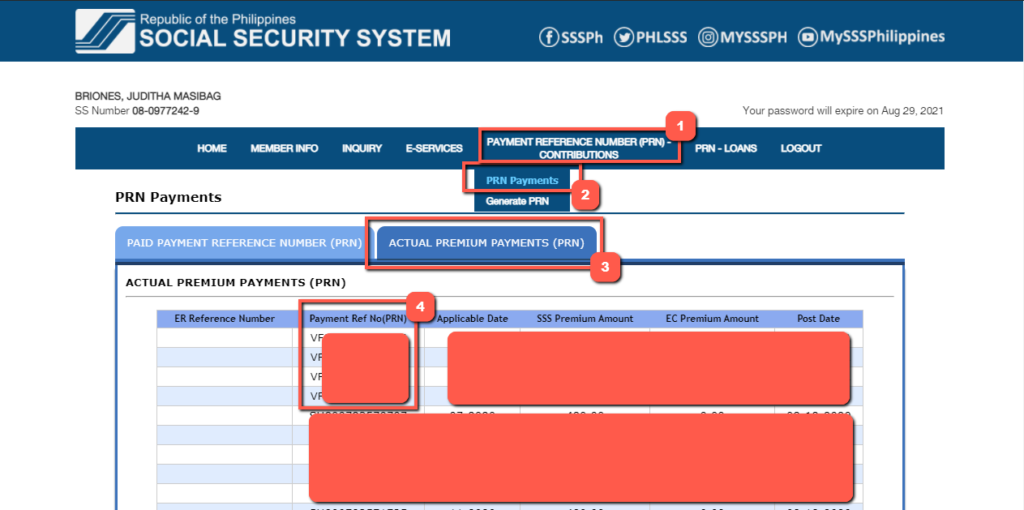 For Loans PRN:
Step 1) Once logged in, go to PRN – Loans and click Generate PRN button.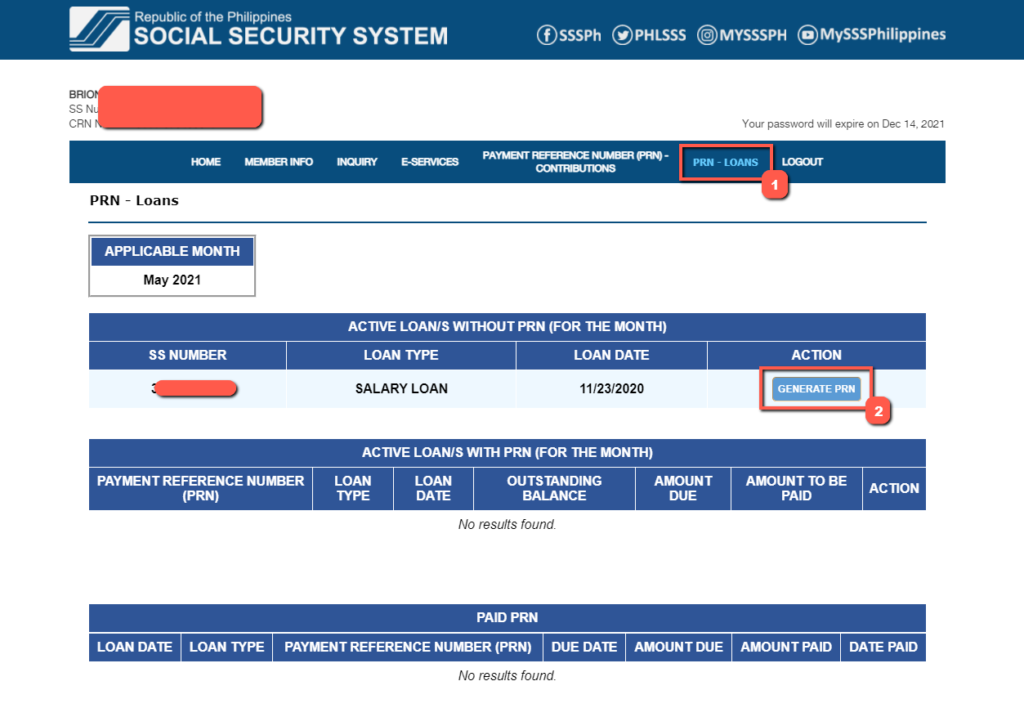 Step 2) On the form, simply input the amount you desired to pay. Once you click Submit Request, the page will load and will show the generated PRN. You then proceed to pay using your PRN number.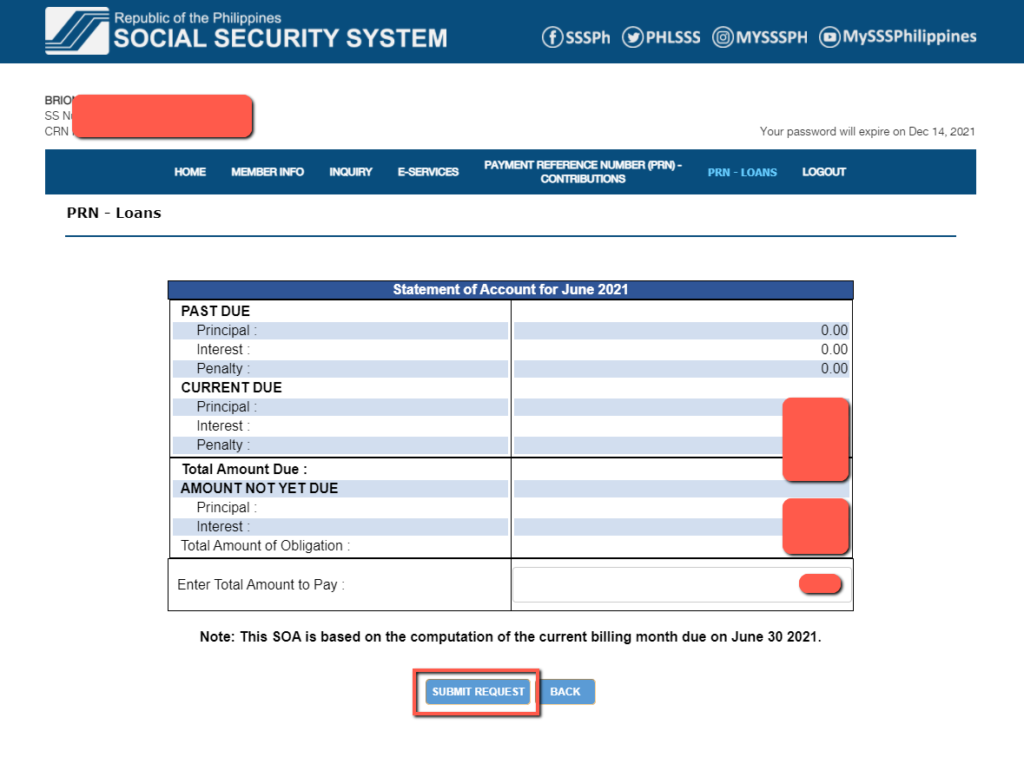 In case you are wondering where to pay, you can always use GCash plus they don't charge you a transaction fee for this payment. See this link for the steps.
Welcome to my personal space. A young professional in the IT world. I am interested in finance, investment and a whole lot of hobbies.